5. Apríl – opäť je raz po plavbe. Posledné dni sme robili údržbu, upratovali a všetko možné spojené s loďou. Ja k tomu behy a bicykel. Máme nového kamoša,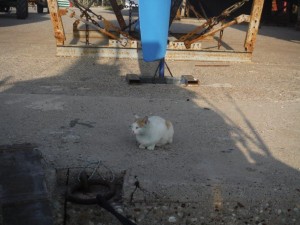 Volá sa Alfonz a hneď pochopil kde j koryto.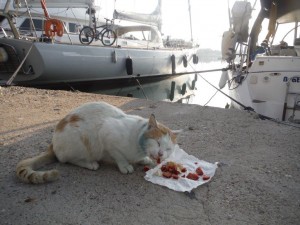 Nie je jediný tulák v okolí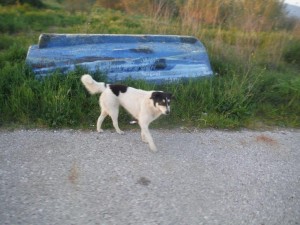 Psov je tu túlavých veľa, už som sa pri bicykli stihol s nimi pohádať. A hneď pri prvom rannom behu jeden šibal počkal kým prejdem a potom ma zozadu rafol. Odniesli si to nohavice. Keď som mu vynadal, so stiahnutým chvostom ušiel. Inak je tu pekne ,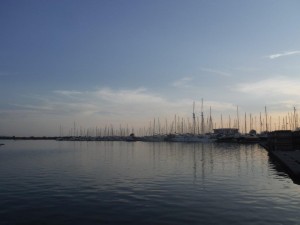 lodí na brehu utešene.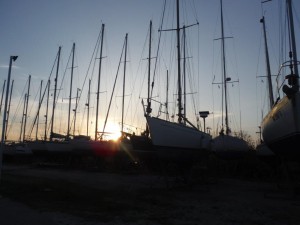 Dvíhajú a dávajú to do vody týmto.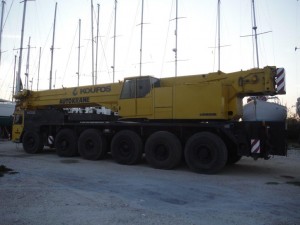 Naše lode sú hneď vzadu vo vode,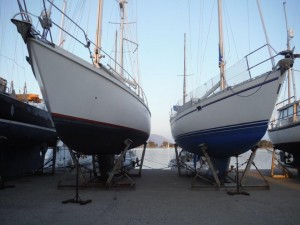 pekne uviazané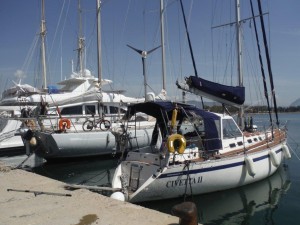 Zajtra nám to z Atén letí do Viedne. Dovidenia.