Dnes len krátko.
Včera, 9. júna 2022 večer prišli na loď Jaro Dutka so ženou a Jano Adamove. Doviezli sa sem v požičanom aute z Reykjaviku.
Po vrelom privítaní a pokecaní sme sa uložili spať. Dnes o štvrtej ráno Jarova žena Marka a Kincelovci odišli, večer im to z Reykjaviku letí do Viedne. Ostali sme na lodi štyria a zajtra okolo obeda vyrážame do Nórska. Podľa poslednej stiahnutej predpovede by sme mali ísť asi takto…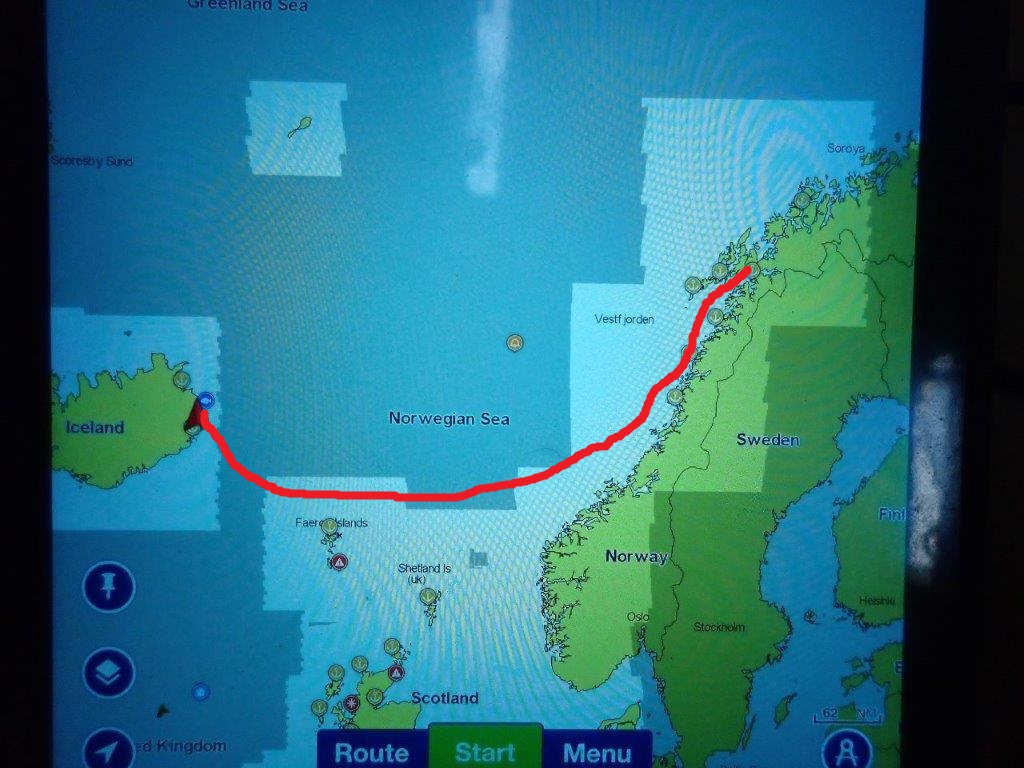 Miesta kde chceme pristáť sú na Lofotoch. Bude to okolo 800 míľ, odhadujeme týždeň na vode. Ozvem sa keď tam budeme, držte palce.