1. august – Sme o 70 mil vyssie. Vcera sme natankovali plnu a vyrazili, Plavba za lahkeho vetrika 30 mil az do zatoky na Goldsmith Island. Rano sme dvihali kotvu o siestej a urobili sme dobre, lebo sme stihli toto:
Bola to absolutna spicka a ked som priblizil obrazok, vyzeralo to takto: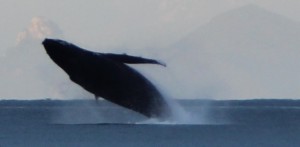 Keby sme nevstali tak skoro, nestihli by sme to. Na jednej strane je to nadhera, svrbi ma vsak na zatylku ze sme tak blizko. Nas sused sa potom s nami rozlucil.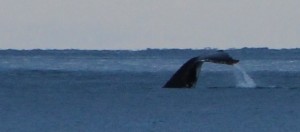 Zvysok 35 milovej plavby okrem vychodu slnka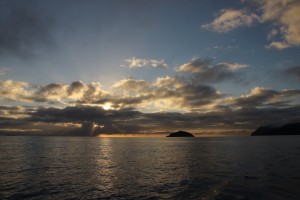 prebehol v klude na motore za bezvetria. Temer to vyzeralo ako v Chorvatsku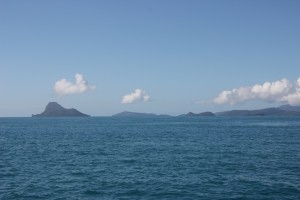 az na silne prilivove prudy. Rozdiel hladiny tu v Koralovej Bariere moze byt az 6 metrov. Sme v Airly Beach, Abell Point Marina, kde budeme do 4.eho augusta. Potom dalej, do Thorezovej uziny a vstupu do Indickeho Oceanu je to este 680 mil.
Zajtra napisem nieco o Australii a o koralovej Bariere.